Ind
ependence
with peac

e of mind
Take control of your life with personal care that is flexible and unobtrusive, giving you the peace of mind to live how and where you choose.
Technology is a great enabler and expands our world in many different ways. For older Australians, it creates options that were unavailable only a few short years ago. Ageing in place today is more achievable than ever before.
eevi is your discreet personal care assistant that gives you the peace of mind to live how and where you choose. Discover the many ways eevi can support you to live well and maintain your independence.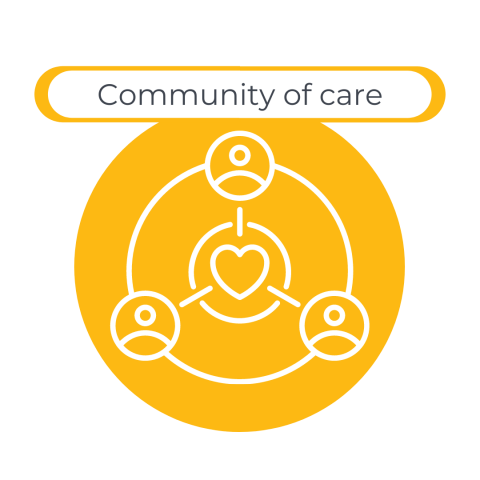 As we grow older, finding the right balance between independence and care is essential to ensuring our happiness and quality of life.
At eevi, we have worked closely with senior Australians to deliver technology solutions designed to help them enjoy a more independent life.
With so many products on the market, what makes us different is our commitment to developing product solutions that genuinely solve the needs of today as well as providing an ongoing support service to ensure confidence with the products we offer. We understand that the support you need doesn't start and end with a high-tech gadget.
Our products are unobtrusive, easy-to-use, reliable and adaptable to suit your individual lifestyle and needs. They form part of a solution designed to deliver peace of mind – both for yourself and your community of care – and allow you to enjoy your independence longer.
Discreet care technology for the young at heart. With the help to make it work. That's eevi.
We are proud to be a registered
NDIS provider
What is the eevi Ecosystem?
Eevi operates API driven technology through a purpose-built cloud platform and that forms the heart of our product design, both today and for tomorrow. Our product set support Home Care, Retirement Villages and Residential Aged Care and through varying levels of care support needs.
Through that cloud platform Eevi offers a product set designed for use 'At Home', 'Out & About', 'Voice Activated' and for 'High Care' customers. This platform allows us to optimise emergency care, ensuring a higher level of support when you can't be there with access to important data insights in real-time available.
With the eevi Ecosystem implemented in your organisation, you'll have access to key information to better enable your organisation to provide support for the current and evolving needs of those in your 'Community of Care'.
Did you know?
E
evi's care technologies are eligible for Consumer Directed Care (CDC) government funding.

Providers
Our products have long been trusted by Australia's largest retirement living operators to improve health outcomes and quality of life.

Families
We provide health monitoring technologies designed to help older Australians maintain independence in their homes and close contact with family and carers.